Jinan Huafeng Printing Co., Ltd., a manufacturer of high-quality microwave popcorn paper bags, has 3 fully automatic production lines, more than 60 professional employees, and 3 national patents. Our complete testing equipment and strict production processes fully guarantee the safety and health of the products you need. The company has more than 25 years of professional production experience and is the largest Microwave Popcorn Paper Bag manufacturer in China.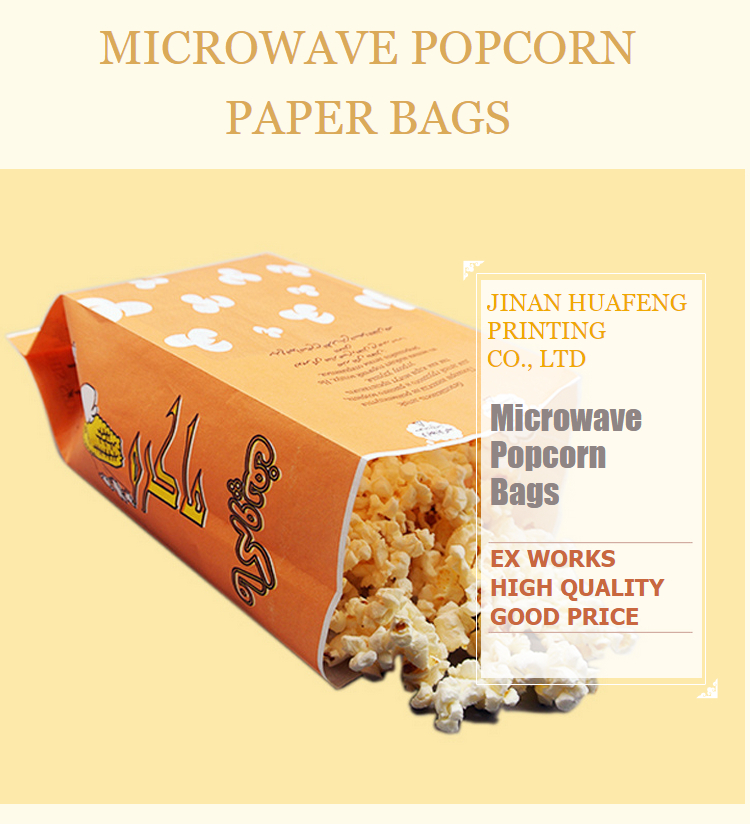 PRODUCT DESCRIPTION
Design: Customized Design
Size: 295mm×140mm×100mm
285mm×140mm×100mm
240mm×110mm×85mm
Paper: Food-grade Greasproof Kraft Paper
Compound Adhesive: Water-based White Adhesive PVA
Heat Seal Adhesive: PVA Water Soluble (Green)
Side Seam Adhesive: Water Soluble Emulsion(White)
Ink: MWW (M/W Water Base Carbon Free)
Individual weight: 11.2g
Oil resistant: ≥ kit11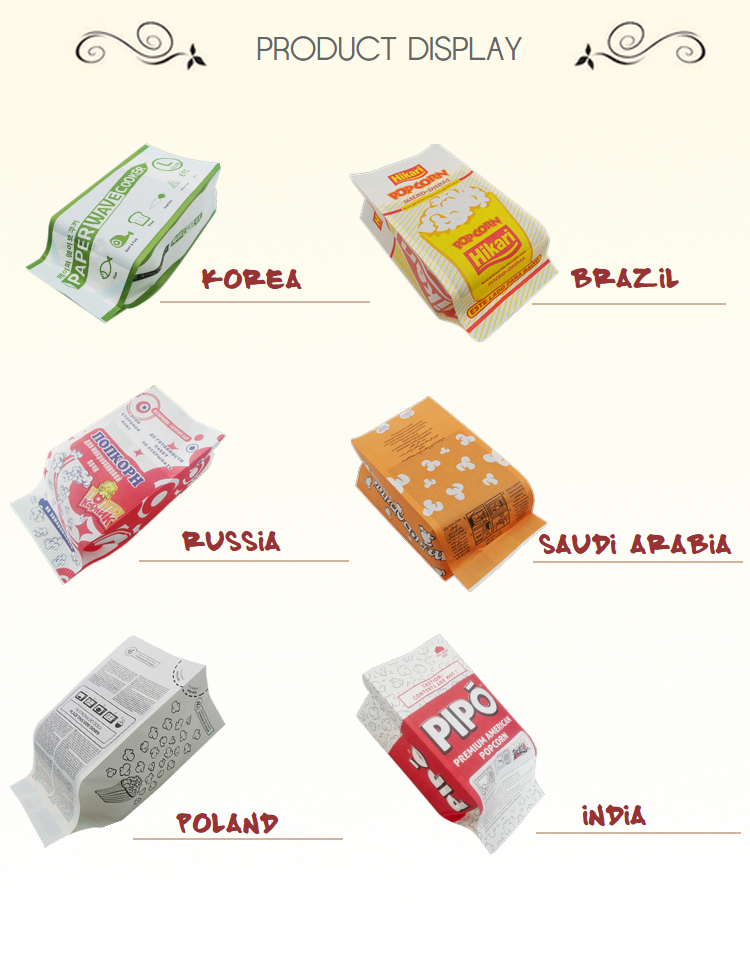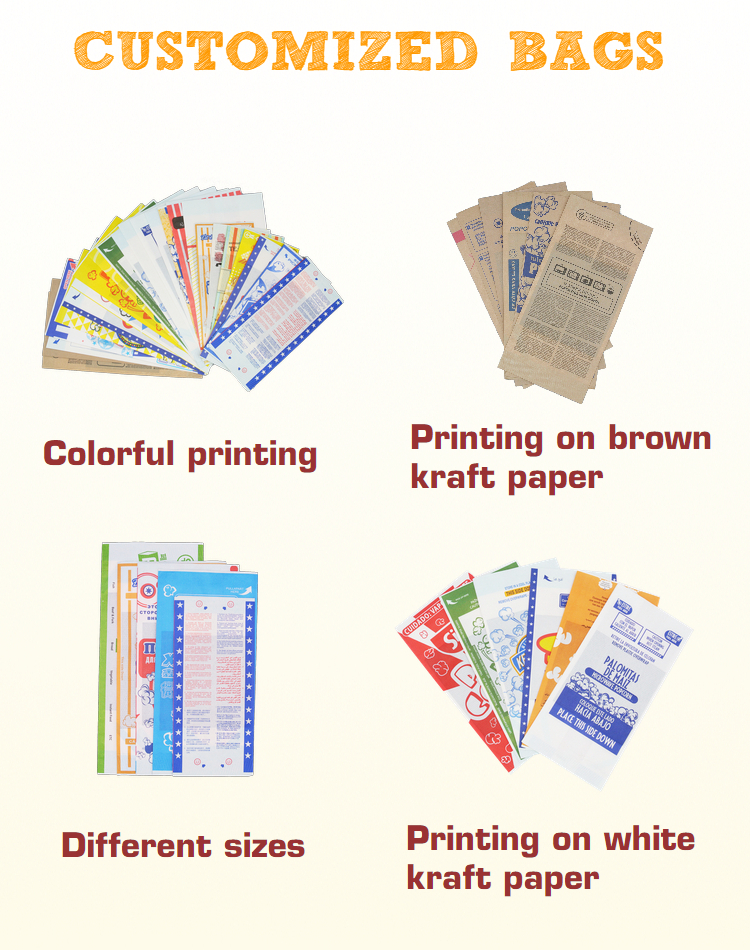 QUALITY MATERIALS
The Microwave Popcorn bags produced by our company is made of double-layer high-quality greaseproof kraft paper and an susceptor in the middle. All the materials have been strictly tested and meet the relevant food safety standards.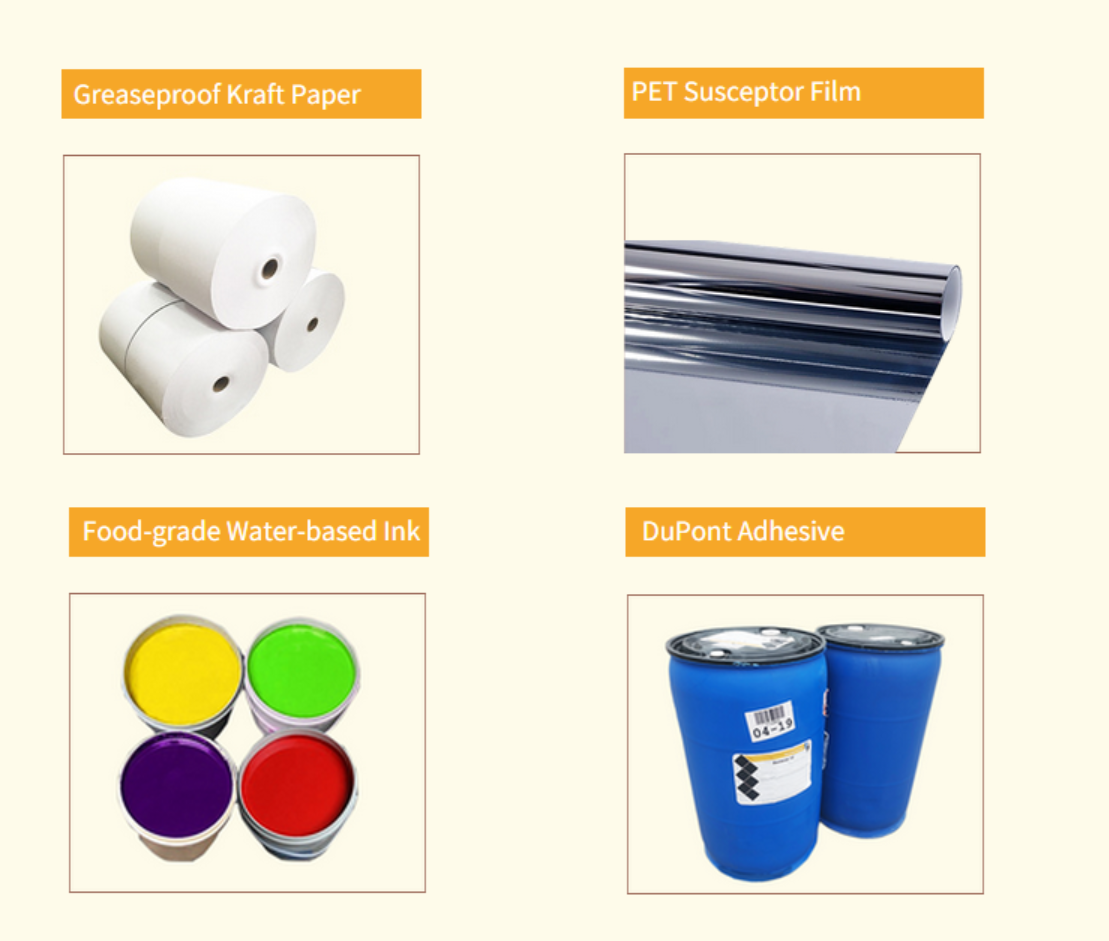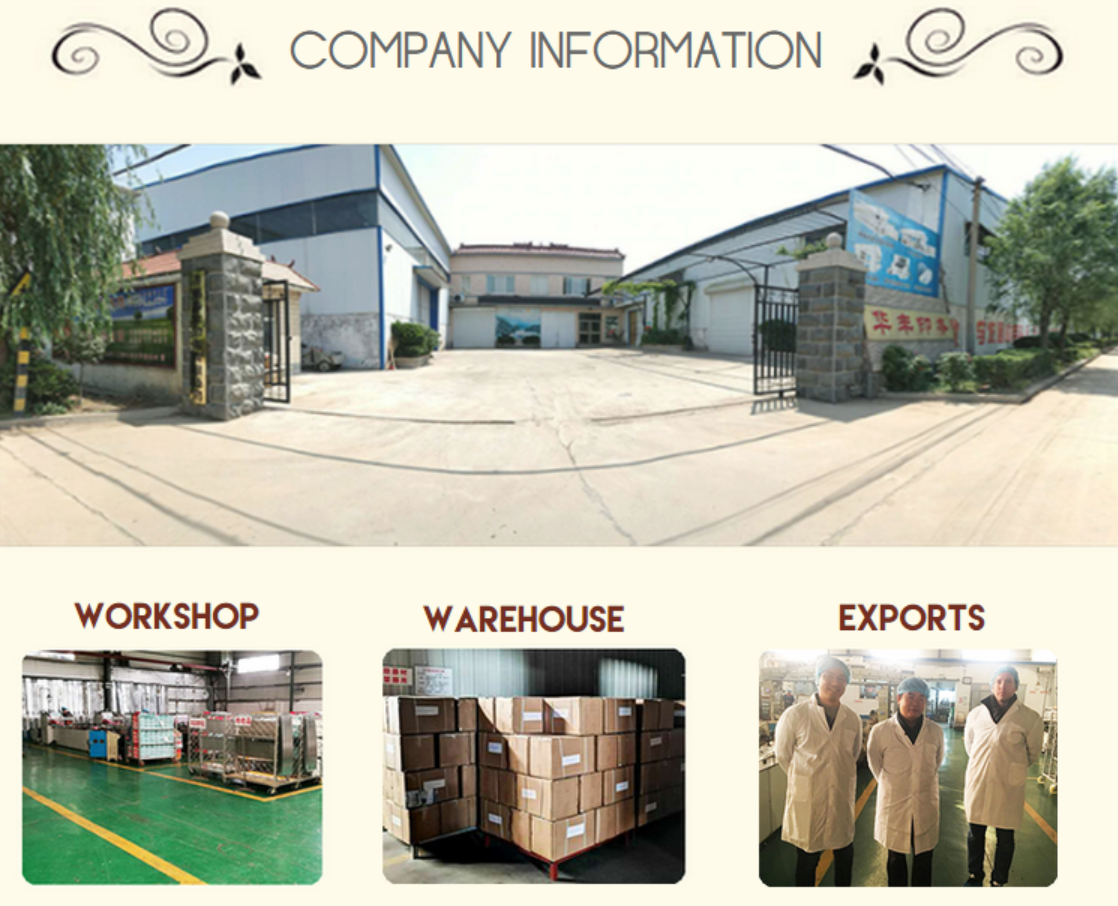 ADVANTAGES
· Direct Manufacturer
Our company only produce microwave popcorn bags and have 25-year experience in this industry. If trading with our company, there is no agent or middleman. Therefore, we can provide customers with high quality products at a good price.
· On Time Delivery
We standardize the process management system to ensure that goods are delivered on time.
· Quality Gurantee
From RFQ to PO, from raw material to final products, from delivery to documents, every step are reviewed by experts to improve our customers' satisfaction.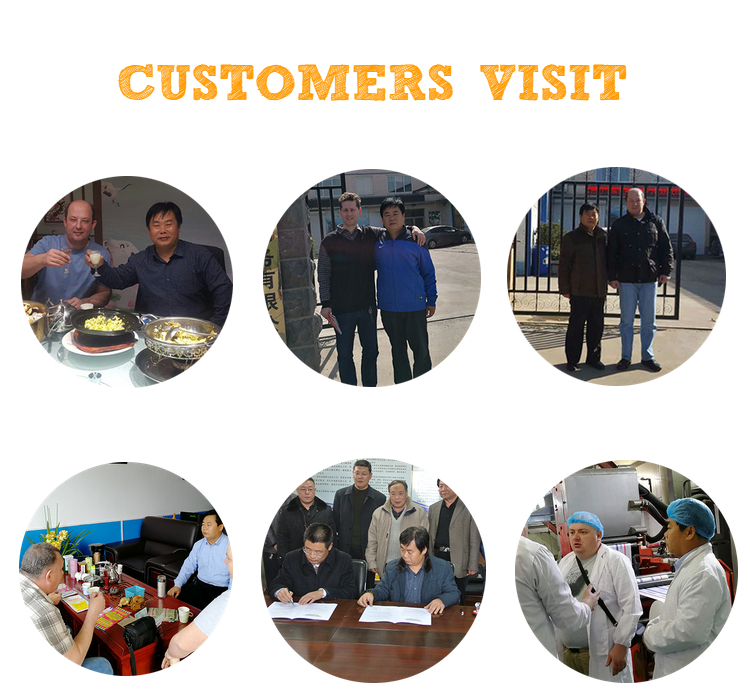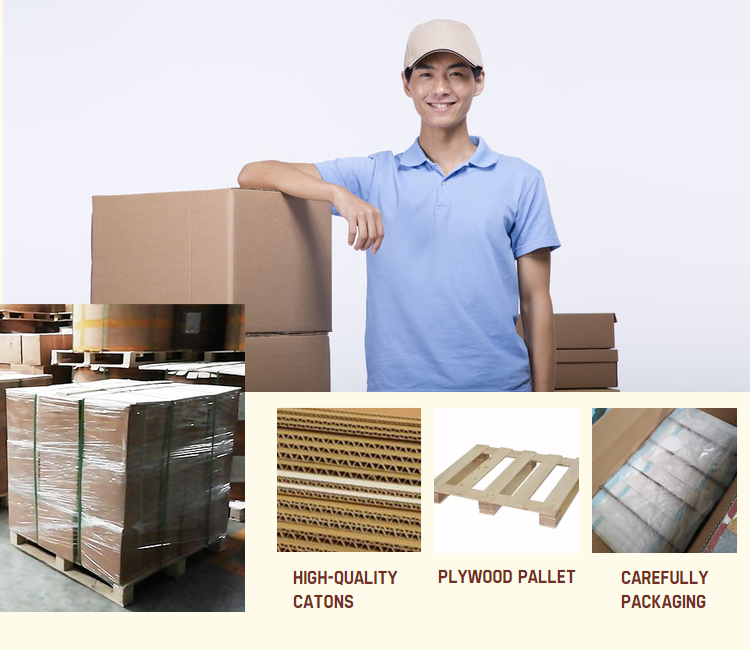 FAQ
Q1: Do you provide the sample ? Is it free ?
A: Standard sample is free and always available, but you company need to pay for the express fee.

Q2: How to pay for your order?
A: When we sign the Proforma Invoice, you need to pay 30% advanced payment by T/T, the remaining 70% payment should be arranged by T/T after we finish the production and after your inspection at our factory (if you want).

Q3: How many bags can be holded by a container?
A: Generally, we recommend our customers to use the 20' container. This container can hold 1,200,000 pieces 295mm x140mm x 100mm bags, or 1,200,000 pieces 285mm x 140mm x 100m bags, or 1,900,000 pieces 240mm x 110mm x 85mm bags.

Q4: What documents can your company provide?
A:Our company can provide packing list, commercial invoice, bill of lading, certificate of quality and certificate of origin.