FAQ
Q1: Do you provide the sample ? Is it free ?
A: Standard sample is free and always available, but you company need to pay for the express fee.
Q2: Is your company OEM?
A: Yes, we are a company that professionly produce Microwave Popcorn bags.

Q3: How to pay for your order?
A: When we sign the Proforma Invoice, you need to pay 30% advanced payment by T/T, the remaining 70% payment should be arranged by T/T after we finish the production and after your inspection at our factory (if you want).

Q4: How many bags can be holded by a container?
A: Generally, we recommend our customers to use the 20' container. This container can hold 1,200,000 pieces 295mm x140mm x 100mm bags, or 1,200,000 pieces 285mm x 140mm x 100m bags, or 1,900,000 pieces 240mm x 110mm x 85mm bags.

Q5: What documents can your company provide?
A:Our company can provide packing list, commercial invoice, bill of lading, certificate of quality and certificate of origin.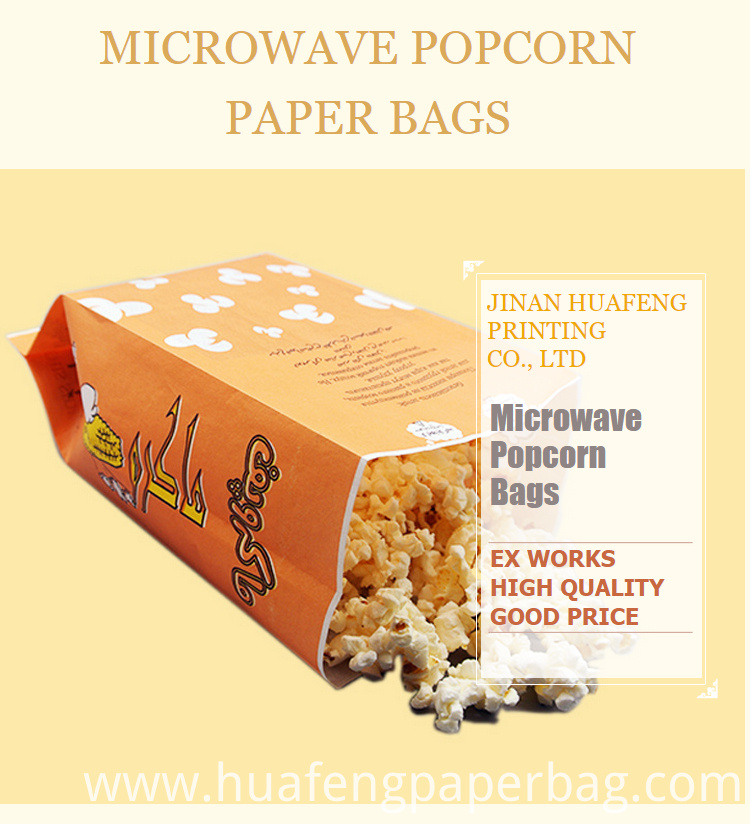 Design: Customized Design

Size: 295mm×140mm×100mm
285mm×140mm×100mm
240mm×110mm×85mm

Paper: Food-grade Greasproof Kraft Paper

Compound Adhesive: Water-based White Adhesive PVA

Heat Seal Adhesive: PVA Water Soluble (Green)

Side Seam Adhesive: Water Soluble Emulsion(White)

Ink: MWW (M/W Water Base Carbon Free)

Individual weight: 11.2g

Oil resistant: ≥ kit11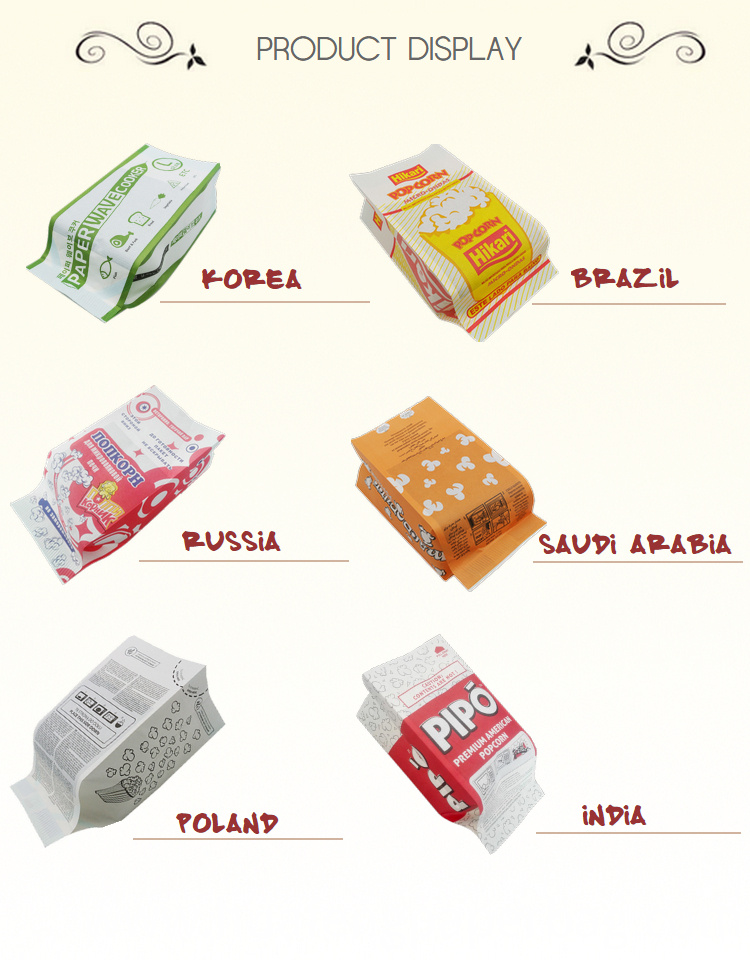 QUALITY MATERIALS
The microwave popcorn bags produced by our company is made of double-layer high-quality greaseproof kraft paper and an susceptor in the middle. All the materials have been strictly tested and meet the relevant food safety standards.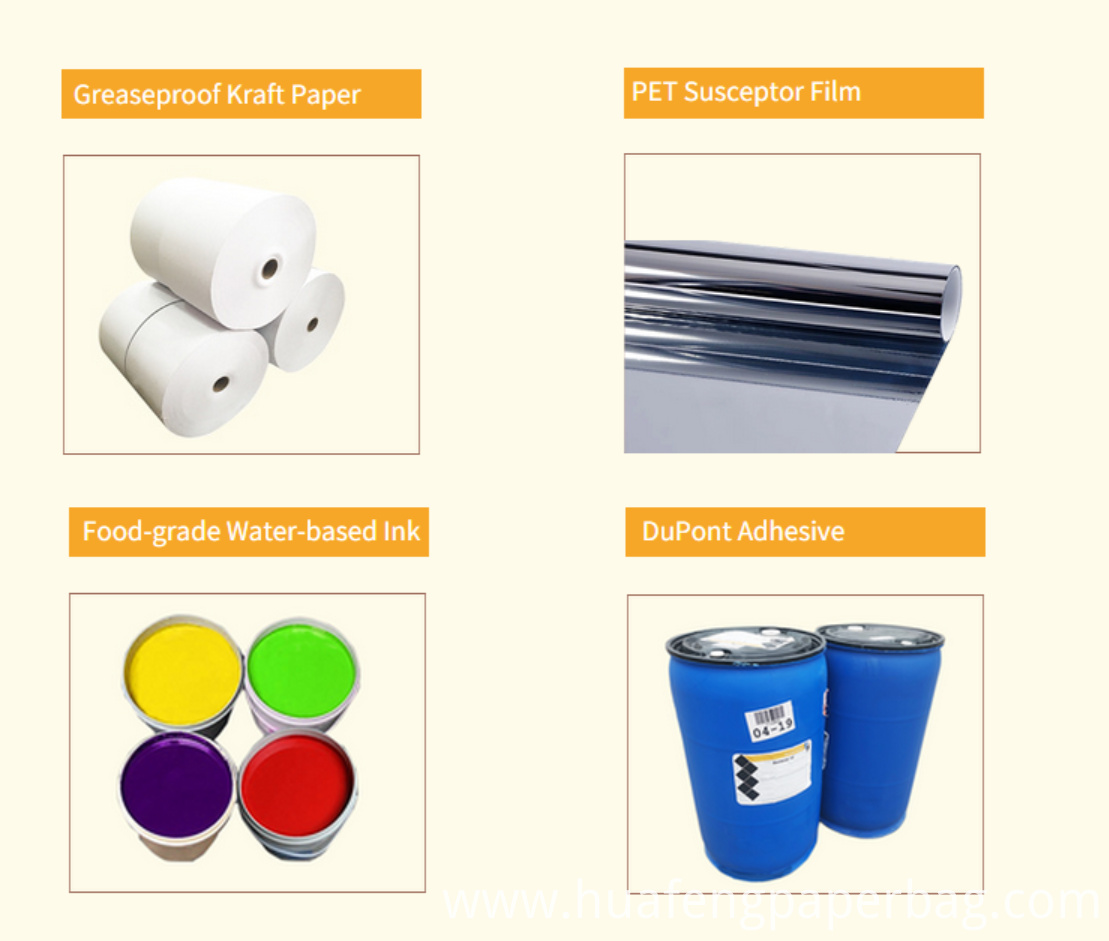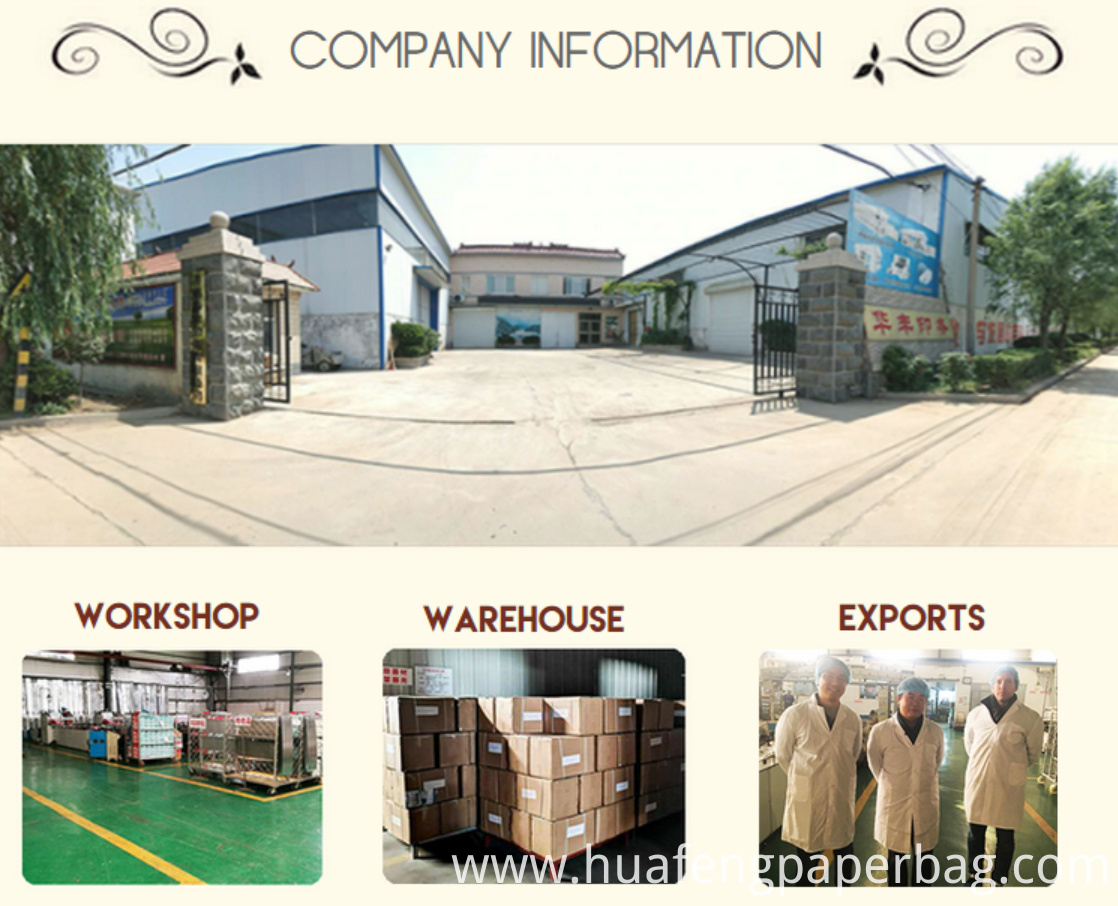 ADVANTAGES
· Direct Manufacturer
Our company only produce microwave popcorn bags and have 25-year experience in this industry. If trading with our company, there is no agent or middleman. Therefore, we can provide customers with high quality products at a good price.

· On Time Delivery

We standardize the process management system to ensure that goods are delivered on time.

· Quality Gurantee

From RFQ to PO, from raw material to final products, from delivery to documents, every step are reviewed by experts to improve our customers' satisfaction.